Through regular engagement with industry, we continuously research, trial and implement new innovation and technology including new processes, equipment and materials to enable ongoing up-to-date, innovative and efficient service delivery.
New technologies including use of robotic equipment, wireless tracking systems, biometric & facial recognition, digital time and attendance systems and improved online interfaces enable better service delivery.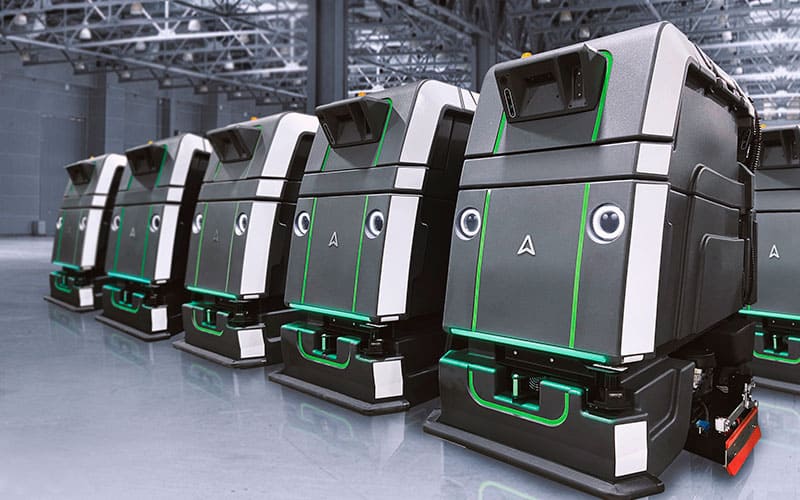 Robots
Growing use of robotic and internet technology within the cleaning industry is gradually changing the image of the industry. It's good news from a productivity perspective and it reduces water and chemical use, so it is good for the environment too.
Our fleet of twenty-five Neos helps keep some of Australia's premier shopping centres clean and sanitised.
>READ MORE ON THE AVIDBOTS WEBSITE
Millennium is proud to have been at the forefront of this progress for the industry, having first introduced robot floor cleaners back in 2017.
Technology for efficiency
Our system for recording time and attendance – ENTO provides stakeholders with visibility and control of onsite labour.
From rostering and time and attendance, through to leave and payroll management, ENTO ensures:
shifts are efficiently allocated and accurately costed according to Award conditions

on-site attendance is recorded via GPS and Geofenced facial recognition clock in/out process

Team member availability and shift notification visible on mobile devices
Technology helping drive performance
To assess site performance to our quality standards we use a Cloud-based quality management tool, called iAuditor, powered by standardised audit checklists, ensures consistent service delivery performance.
Site-specific, visual reporting templates, monitored regularly by Account Managers, enables instant gap analysis and swift corrective action. Realtime reporting is accessible to clients.
New Restroom Cleaning Management App
As part of Millennium's continuing incorporation of technology and analytics into our daily cleaning regimes we have developed a restroom services App called 'Restroom Cleaning Management'.  We will begin trialing this Applications in October 2021.
Technology for improved safety
Tekdis DrivePro Body 20 body cameras ensure the safety of our staff as well as real time recording of their actions and those of the public/persons of interest.
Wi-Fi functionality delivers real time viewing of high resolution images with infrared for enhanced night time vision.
With 5 hours of real time recording capacity, they easily remain charged for 8 or 12 hour shifts.