On Tuesday 2 May, we marked an important milestone with the Melbourne launch of Millennium's Innovate Reconciliation Action Plan 2023 – 2025.  Traditional owner Josh West, from Bunurong Land Council provided an animated and engaging Welcome to Country at the launch.
Developing and implementing a Reconciliation Action Plan fits with Millennium's ambition to meet and exceed both client and community expectations.
Millennium's vision is for a more unified Australia and greater equity and inclusion for Aboriginal and Torres Strait Islander people.
We would like to acknowledge and thank Karen Milward for her guidance in developing this RAP and Lani Balzan for the beautiful artwork created to help communicate Millennium's commitment to Reconciliation.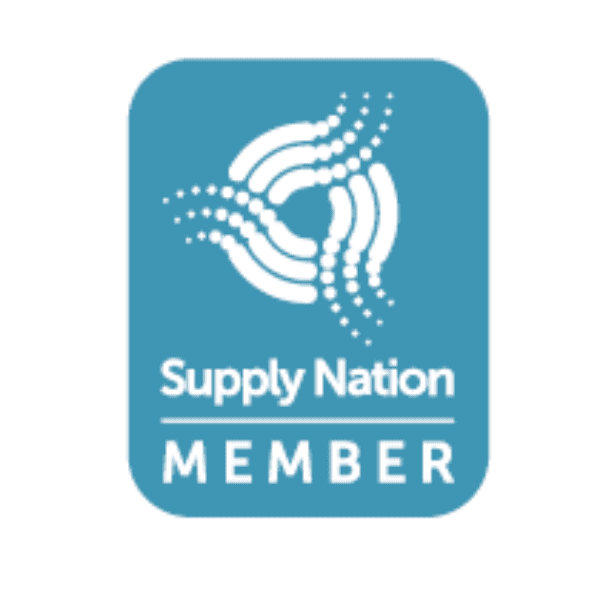 In November 2022 Millennium became a Supply Nation member reinforcing our commitment to diversity both within our workforce and procurement processes.
We recognise the value of a diverse supply chain to drive innovation and flexibility within our organisation, and we also believe that by ensuring that our procurement decisions include Indigenous businesses, that we can contribute to greater economic empowerment of First Nation's Australians and contribute to 'closing the gap'.
Supply Nation Chief Executive Officer, Ms Jodie Taylor, said "We are delighted to welcome MILLENNIUM SERVICES GROUP LIMITED as a member of Supply Nation and look forward to working with them to develop their supplier diversity footprint".
Supply Nation is Australia's leader in supplier diversity and custodian of the largest database of verified Aboriginal and Torres Strait Islander businesses – Indigenous Business Direct. Since 2009, Supply Nation has worked to foster connections between Indigenous businesses and procurement teams from government and corporate Australia. Supply Nation's support, combined with a range of business tools and training, helps members incorporate Indigenous businesses into their supply chain, and contribute to the growth and sustainability of the Indigenous business sector.
While we are a Supply Nation member, Codee Cleaning Services, our indigenous business partner, is a verified Supply Nation certified business.
Supplier diversity is a growing movement in Australia as we work to create a more inclusive economy.
To find out more about Supply Nation, visit: supplynation.org.au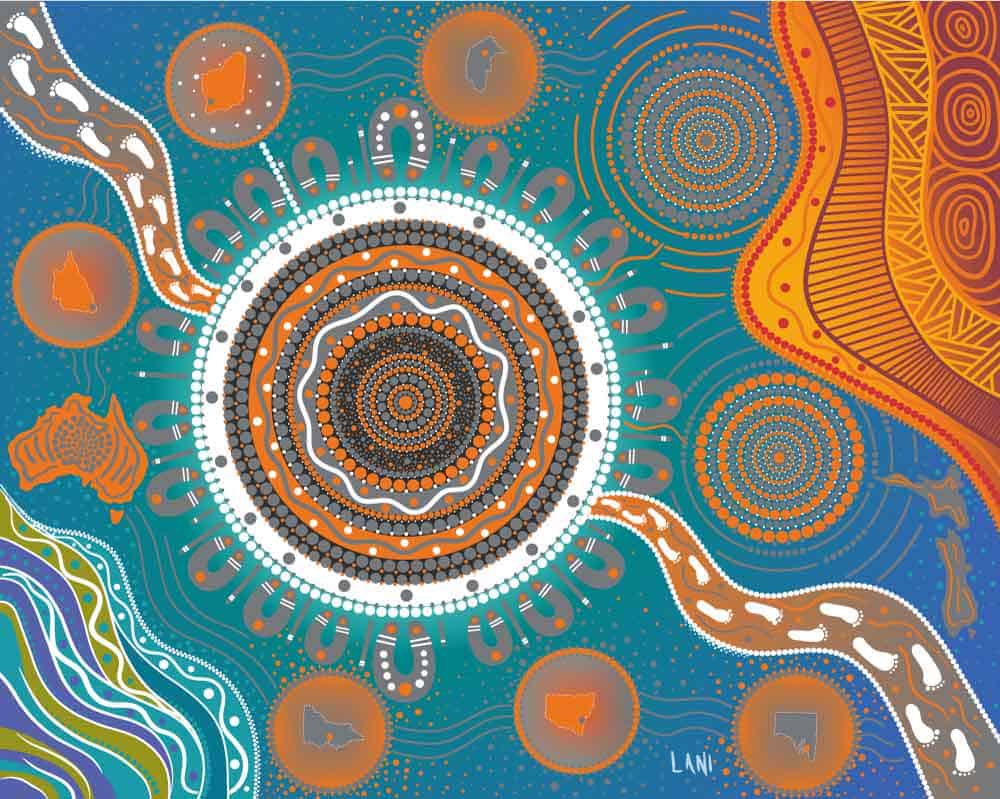 In 2022, Lani Balzan created a painting to represent Millennium's journey towards Reconciliation and achieving greater unity with Aboriginal and Torres Strait Islander people and communities.
The centrepiece represents Millennium, its clients, team and community it works within. The painting is centred around the circle which is a symbol of a Gathering which represents a place for all, and is culturally connecting to Aboriginal and Torres Strait Islander people. It symbolises the importance of Reconciliation and how Millennium is proud of their journey towards the future.
The wavey line within the centrepiece represents the journey for opportunities for growth. The pathways diagonally across represents Millennium's journey moving into the future.
The States, and Territories are represented around the centrepiece to show the many areas that Millennium works in and the wavey lines coming from these shows the many Nationalities of people that have come to this country and worked for Millennium over many years. Western Australia is directly connected to the centrepiece for the partnership agreement with Codee Cleaning, an Aboriginal owned business.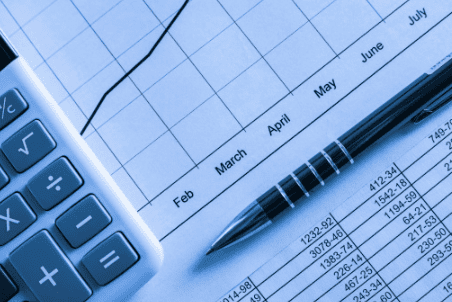 Annual Financial Results, 17 August 2022
Millennium (MIL) FY22 Full Year Financial Results
Millennium FY22 Highlights
• Underlying Revenue of $260.6m, down 5% from FY21
• Underlying Gross Profit $39.8m, down 2.5% from FY21
• Continued Underlying Gross Profit Margin expansion from 14.8% FY21 to 15.3% FY22
CEO Royce Galea stated:
"We are pleased to announce these results for the FY22 year despite the challenging
operating environment the industry and Millennium faced. Our excellent customer service
through our very experienced and committed staff was rewarded with large contract renewals
with blue chip clients."
"Looking forward, we are focused on taking opportunities to operate more efficiently,
exploring partnerships and growing the business to ensure we continue to deliver value to all
of our stakeholders."
You read the full results here.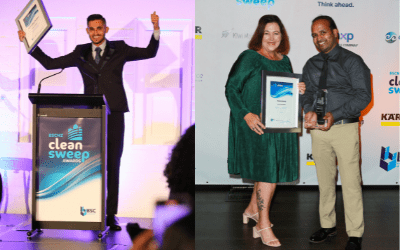 Building Services Contractors NZ Awards
4 March 2022
We were super excited and proud of our NZ Team who won not one but two Awards at the Building Services Contractors Contractors of NZ (BSCNZ) Awards in New Zealand in March 2022. Read more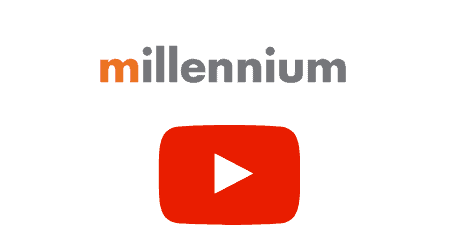 This short video describes who we are and what we do.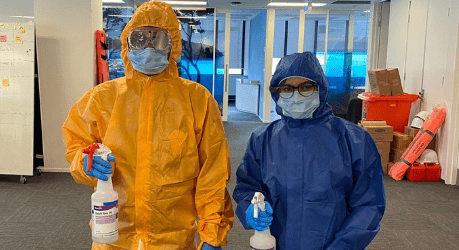 Wednesday 20 October, is Thank Your Cleaner Day
This short video is to send a special thanks today for the important work our more than 3,500 cleaners do everyday: keeping spaces and places clean and safe for the community across Australia and New Zealand. THANKS!
Thursday 9 September is RU OK? Day
This week we're sharing this video with all of our team as a reminder of how a simple question and a conversation could change a life.
For more information: visit the ruok.org.au website click here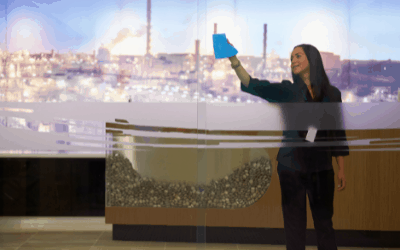 Millennium New Zealand business profile
16 August 2021
This month, Business View Oceania Magazine published a profile of our New Zealand business following an interview with  Jared O'Neill, National Operations Manager at Millennium New Zealand.
Jared provides his unique insight into the NZ Millennium overall mission, continued evolution, core values and operations throughout the country. He explains that Millennium New Zealand is committed to providing services of the highest quality to every client, every time, and that this approach has assisted the company in marketing and overall growth. "In the context of internationally, we are still in a very small market. …..when you are a small to medium sized organisation like ourselves, (in the NZ market) you compete with companies three or four times the size. At the moment, we are solely based around the opportunity to deliver a good service to customers."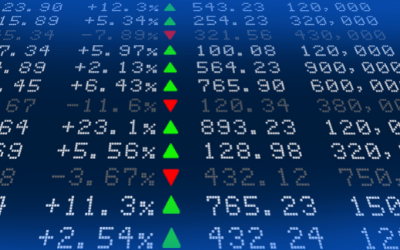 Millennium (MIL) FY21 Full Year Financial Results
16 August 2021
For the FY21 year, Millennium reported underlying revenue of  $275.5 million, up 7% from FY20.   CEO, Scott Alomes said: "We are pleased to announce these very impressive results for the FY21 year despite the challenging operating environment due to the ongoing pandemic.
"Throughout FY21, we continued to provide excellent customer service through our very experienced and hardworking staff and we continue to capture market opportunities created via COVID-19 related adhoc services and project work. I am extremely proud of the role our team is playing providing services on the frontline, helping keep places and spaces clean and safe for our clients and the community, " Scott said.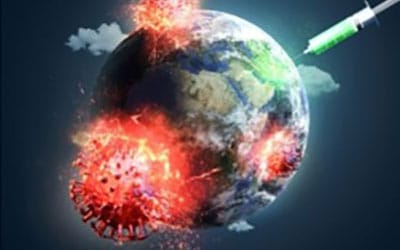 Vaccination Incentive Program
30 JULY 2021
To help prevent the spread of COVID-19, protect ourselves and our families and loved ones and to avoid lockdowns, we are encouraging team members to get vaccinated.
In July 2021 we launched an employee incentive program offering significant shopping voucher prizes across three prize draws between September and December for team members who are fully vaccinated.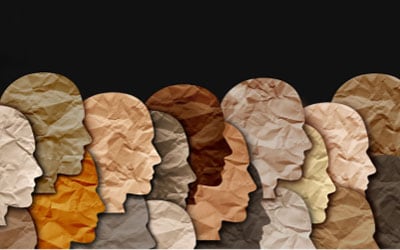 According to the June 2021 survey, the top languages spoken at home (apart from English) by Millennium team members were:
›  Nepali
›  Hindi
›  Filipino
›  Punjabi
›  Sinhali
Multicultural Millennium
2 JULY 2021
Our diversity is something we celebrate because we know that Australia is a diverse country and in order to understand and serve our clients and Australian communities, we want to reflect them in our workforce.
In June we ran a team member survey asking our people what language they preferred to speak at home, apart from English, and more than 1,000 people responded.
One of the drivers for understanding preferred languages is to ensure effectiveness of communications. We also asked team members if they wanted information provided to them at work in languages other than English, and 5% said they would prefer information be translated into languages other than English.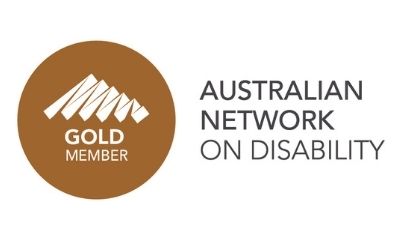 Australian Network on Disability
15 JUNE 2021
With one in five people in Australia having some form of disability, we know it is important we work to advance access and inclusion of people with disabilities.
As an employer, we want everyone who works for us to have the right environment so they can participate fully and do their best. As a service provider, we want to be proactive and thinking about the needs of people with disabilities in the spaces we work in.
As a gold member of the Australian Network on Disability we now have access to excellent tools and resources to help us do this.